E-mail
Charman and Sons
1142 Soquel Ave., Santa Cruz, CA 95062
About Us
Linda

I earned my Real Estate license in 1973. In 1984 I obtained my Broker's license. In 1995 I joined Vanguard Realtors as Co-Owner Broker/Manager. I have an equal number of years as a business manager. I bring expertise and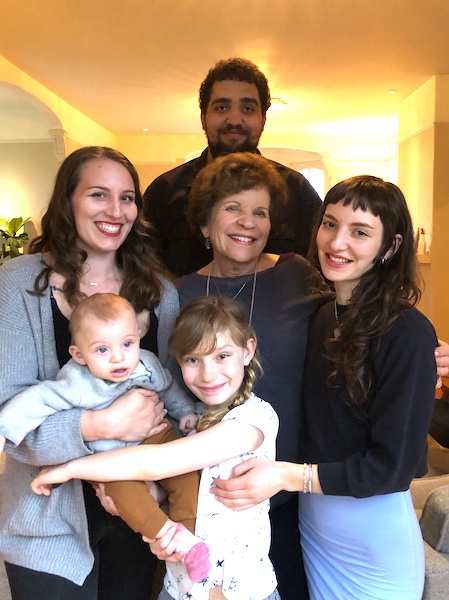 knowledge to each real estate transaction. In 1988 I earned an MBA from Pepperdine University. In 2007 I became the sole owner of Vanguard Realtors. I love working with the incredible agents who work at Vanguard Realtors.Santa Cruz is a wonderful place to live. I love working with my many referrals as well as managing the outstanding group of agents affiliated with Vanguard Realtors. As Broker of Record I get to oversee the many complex real estate transactions that are generated by the skilled team here at Vanguard.

I developed a mentor program for new agents. It enriches our team of professionals here at Vanguard. It is a one of a kind program in Santa Cruz. I believe that professionalism is the key to top level performance for our many satisfied clients.
As of June 2012 I was elected President of the Cultural Council of Santa Cruz County. I am passionate about the arts and love this opportunity to paritipate in this wonderful organization.

Christopher

Peripatetic. That really is the best word to describe the path I've taken back to Santa Cruz, where I'm ready, willing and eager to help you with your real estate needs. Having grown up around it -- my favorite game as a small boy was playing Multiple Listing Service with Mom's old MLS index cards -- I recently took the plunge and joined my mother and brother in "the family business."

Over her many years with Vanguard Realtors, my mother Linda Charman has been asked repeatedly to manage rental properties on behalf of property owners. Unfortunately, we didn't really have the bandwidth to offer comprehensive, professional property management. In 2009, Linda decided that the time had come to remedy the situation. She asked if I would be interested in coming on and developing this exciting offering on behalf of the company, and I enthusiastically accepted the challenge.

In addition to seeing me at our offices on Soquel Avenue, you may run in to me on Cowell Beach, where my two boys will be spending the summer in Junior Guards and Little Guards respectively, at Gault Elementary, where my younger son is entering the second grade in the fall, helping out with the Young Performers Showcase or playing in a small-group jazz combo. Please feel free to stop me and introduce yourself!

In addition to a broker's license, I hold a Bachelor's degree from UC Berkeley in Ancient Near Eastern Art History and Archeology (Egyptian Archeology), and a more recently minted Master's degree in Creative Writing from San Francisco State University. I have done everything from washing trucks and selling Kona coffee wholesale to consumer software support and playing the bass professionally. There are few situations that won't find me calm and collected.

Whether you're looking to purchase your first home, find hassle-free management for your rental property or relocate your favorite mummy to a larger, more stylish tomb, I'm here to help.

William

After graduating from U C Berkeley in 1988 with an honors degree in Comparative Literature, I was a founding partner in the Bay Area's largest chain of used and vintage guitar stores. In our first six years, the business grew from one tiny back room to five locations, including San Francisco, Los Angeles, and Austin, Texas. In 1993, I went solo, opening the Univibe family of music stores in Berkeley and Walnut Creek. For over ten years, my staff and I successfully catered to an international and local clientele of collectors, musicians, sound engineers, and artists, both famous and obscure.

My website is https://www.compass.com/agents/sf/bill-charman/ . Feel free to take a tour.

My more than fifteen years experience as a local small business owner have given me the knowledge and skill to serve the unique needs of my diverse and eclectic clients. I am a proven manager, negotiator, and real estate investor, and am especially sensitive to the requirements and challenges facing my many clients who are active musicians, writers, and artists.

I believe strongly in the value of real estate investments; particularly for the self employed, teachers, artists, and those who struggle, sometimes with little or no outside help, to maintain their long term financial security and independence while pursuing their personal and artistic goals. While I work with clients from all walks of life and at every economic level, I take particular pleasure in helping those who have been told that a career in the arts precludes home ownership for all but the most fortunate and financially successful in their chosen field.

I am active in the San Francisco and Oakland Association of Realtors, and work in both SF and the East Bay. I am familiar with the intricacies of residential, commercial, mixed use, and live/work properties, both leasing and purchase.

I speak fluent Italian, and am available to assist with all aspects of relocation either to or from Italy.

In 2003 I closed my shop and joined the family business, training under the expert tutelage of my business mentor (and mother), Linda Charman. In 2006, I obtained my brokers license and opened my own real estate brokerage in the San Francisco Bay Area.